TriStar Hendersonville offers the most sophisticated technologies in the surgical arena. We offer both same-day and inpatient surgeries. Some of our capabilities include:
Cardiac
Pacemakers - intracardiac, epicadial; single and dual chambers
PTCA including stents
General Surgery
Abdominoperineal resections
Biliary procedures including
Stent implacement (external, directed, open)
Esophagectomy with gastropexy
Minimally invasive surgery including laparoscopic cholecystectomy
Stereotactic breast biopsy
Gynecology
Major GYN oncological surgery
Minimally invasive surgery by laparoscopy
Orthopaedics
Arthroplasty
Bone grafts
Carpal tunneland other peripheral nerve entrapment syndromes
Correction of foot deformaties including dysvascular and neuropathic "diabetic foot" abnormalities
Extremity arthrodeses
Muscle, ligament and tendon repairs and transfers
Prosthetic joint replacement - hip and knee
Percutaneous disketomy
Plastic and Reconstructive Surgery
Lip, palate, maxillofacial, oculoplastic repairs
Microvascular flap transfer
Oncologic reconstructions
Spinal Surgery
Fusion and wide-range of instrumentation
Percutaneous diskectomey
Vascular Surgery
Abdominal aneurysm repair
Carotid endarterectomy
Fistula and shunt formation for dialysis
Peripheral vascular repairs and grafts
Tue, Jan 8, 2008

A new microscope was recently installed in the surgical suites at Hendersonville Medical Center, once again bringing state of the art technology to the residents of northern middle Tennessee.

Mon, Jan 19, 2009

With nearly 12 million plastic surgery cases performed in the United States last year, the importance of choosing an experienced, certified physician has only increased. The American Board of Plastic Surgery recently announced that Hendersonville Medical Center plastic surgeon Jeff Jones, MD, has achieved board certification in Plastic Surgery, securing his standing as Sumner County's only physician who is board certified in plastic surgery.

Tue, Apr 21, 2009

Studies say that more than half of Americans live with recurrent knee pain, with those people saying that the pain interferes with their hobbies and quality of life. When pain and stiffness in your knees limit normal activities, and when conservative treatment such as medications, injections and therapy are ineffective, doctors often recommend a knee replacement.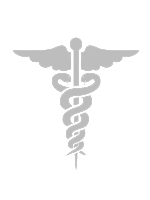 Specialties: Orthopedic Sports Medicine, Orthopedic Surgery, Orthopedics
(615) 263-6500